Recently the flat earth theory has had a resurgence among the conspiracy movement. There are thousands of videos on youtube which attempt to prove that the earth is flat. A key element to the flat earth theory is that the map on the United Nations flag is actually an accurate map of the world which is displayed openly for the purpose of mocking those who supposedly see through the purportedly massive conspiracy claiming that the earth is a globe. The map of the earth on the UN flag is called a polar azimuthal equidistant projection.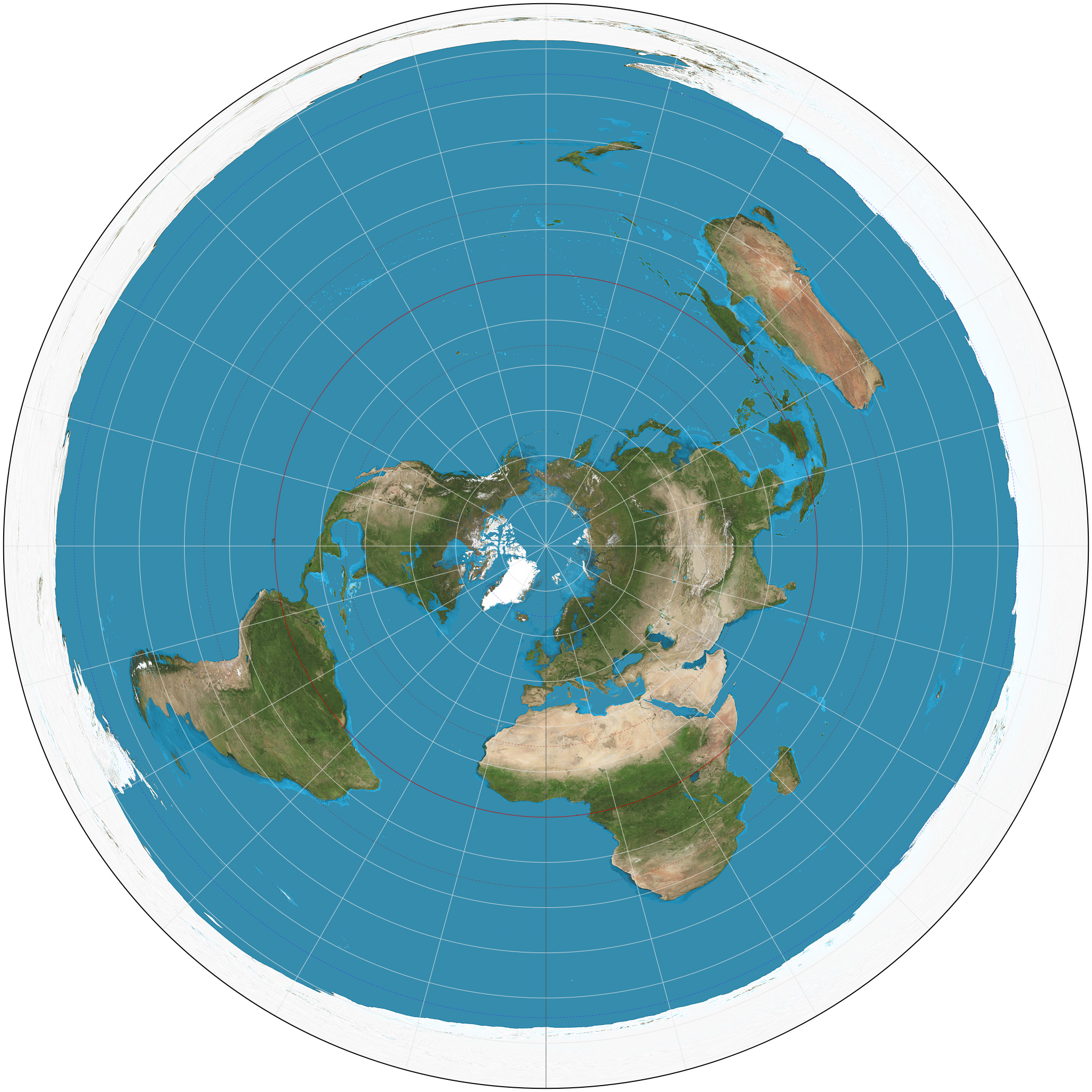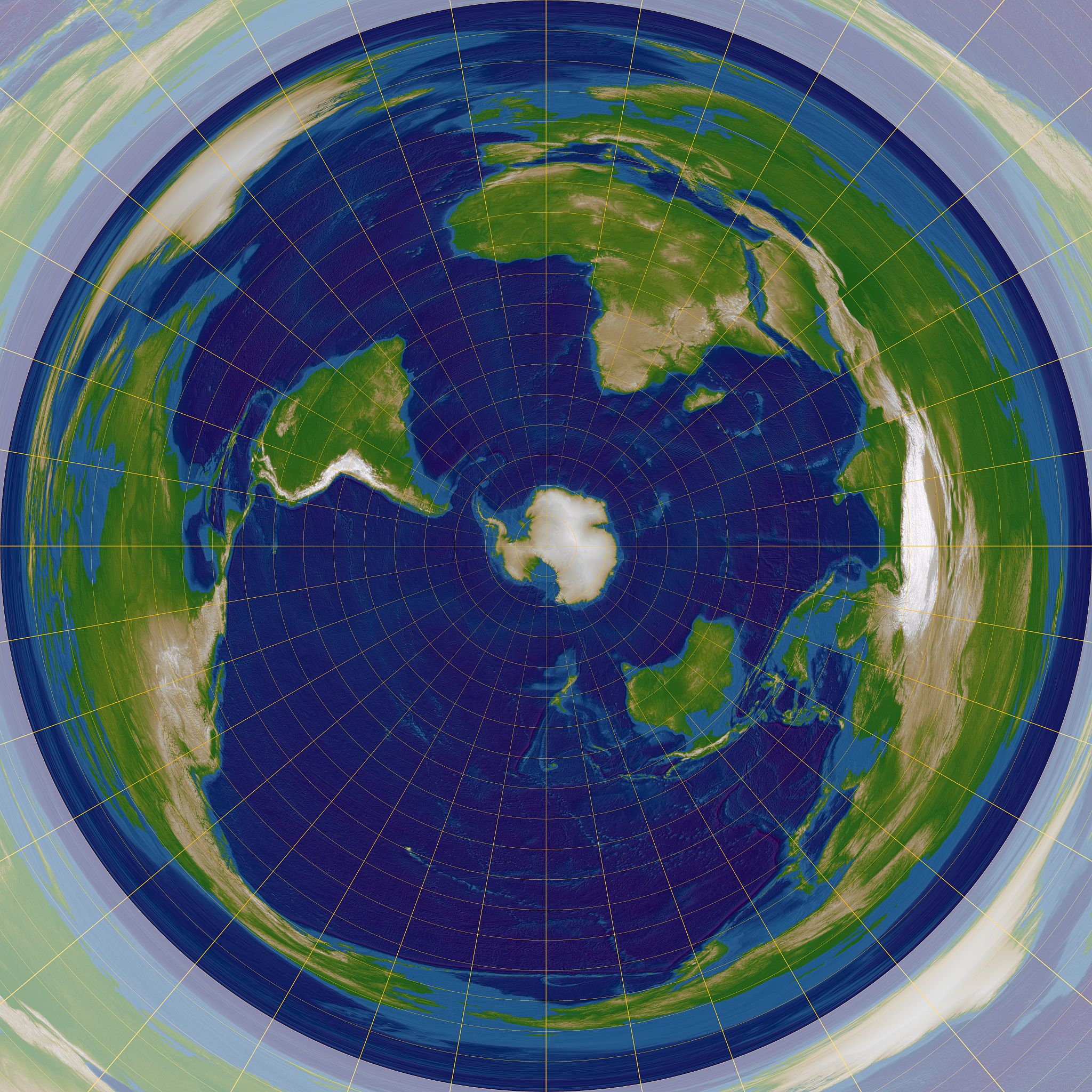 An Azimuthal equidistant projection skews the latitudinal distance while maintaining accurate longitudinal distance. That is, the distance along the longitudinal lines is accurate, or the distance from the center point to the edge is accurate. Only the distances from the center of the map are accurate. The further away from the center the more skewed the map is. That means at the furthest point away from the map, the area is stretched side-to-side or specifically circumferentially, so that the further away from the center point the larger the area looks. A quadrant near the edge of the map looks many times larger than a quadrant near the center of the map even though they are the same size.
By comparing two similarly sized land masses which are different distances to the center we can easily see the foolishness of thinking that the Azimuthal equidistant projection is an accurate representation of the actual earth. For example, Australia is 2,969,907 square miles. The Contiguous United States is 3,119,884.69 square miles. North America is 9,540,000 square miles.
It is quite easy to see in an azimuthal equidistant projection that the true sizes of Australia and America are very inaccurate when compared with each other. In the azimuthal equidistant projection it appears that Australia is much larger than the contiguous United States even though it is approximately the same size in actuality.
Thus, the very map which the flat earth theorists purport to prove their theory actually disproves it.
Why is the flat earth theory being promoted to the extent that it is lately? It is because it is an easily disproved conspiracy theory which can be related to other conspiracy theories to discredit all of them as a whole.